BRITNEY'S BIGGEST HITS.
BROADWAY'S BEST NIGHT OUT.

Be part of the show
with interactive wristbands, shimmering
photo booths, specialty cocktails, VIP experiences, and souvenir swag.
You wanna live fancy?
Be a VIP in The Marriott Marquis'
Britney-themed
Once Upon a Times Square Suite.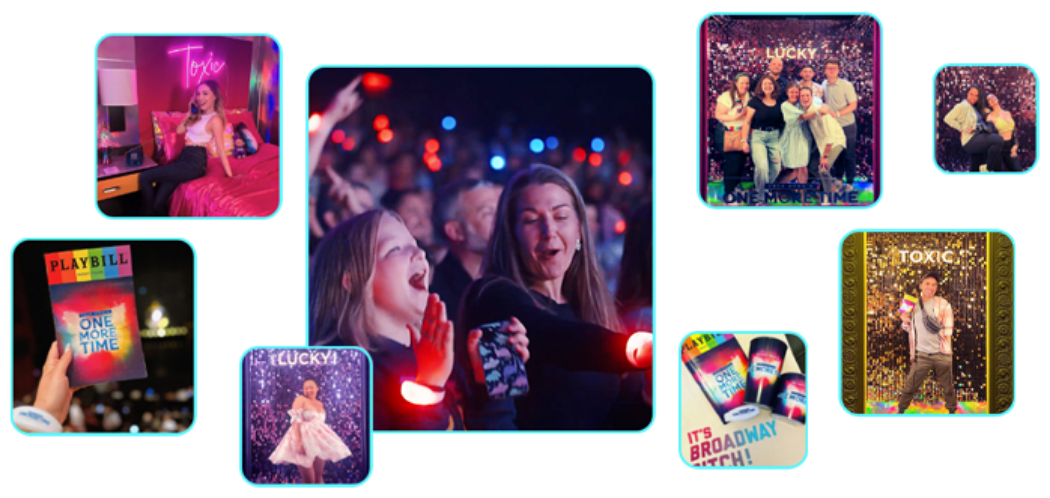 Have the once upon a time of your life!
Powered by the chart-topping hits of the undisputed Princess of Pop, a group of friends goes on a quest to rewrite their stories and redefine "happily ever after." Once Upon a One More Time weaves 23 of Britney Spears' smash singles—like "Crazy," "Oops!…I Did It Again," "Circus," "Lucky," and "Toxic"—into "a big, modern, musical dance party, with Britney's beating heart at its core" (ABC News).
This is more than a musical. This is Broadway's best night out. "It will leave you breathless. Expect to keep on dancin' long after it ends!" (Entertainment Weekly)